Up for sale is my Epiphone!
Can't get used to the bodyshape, so this has to go.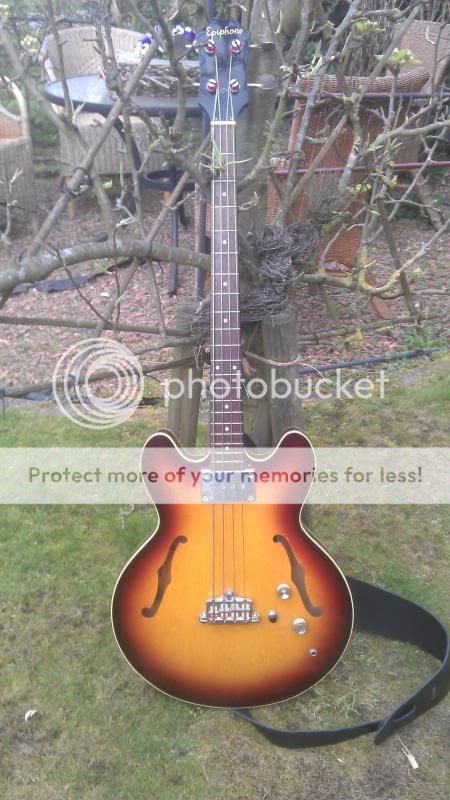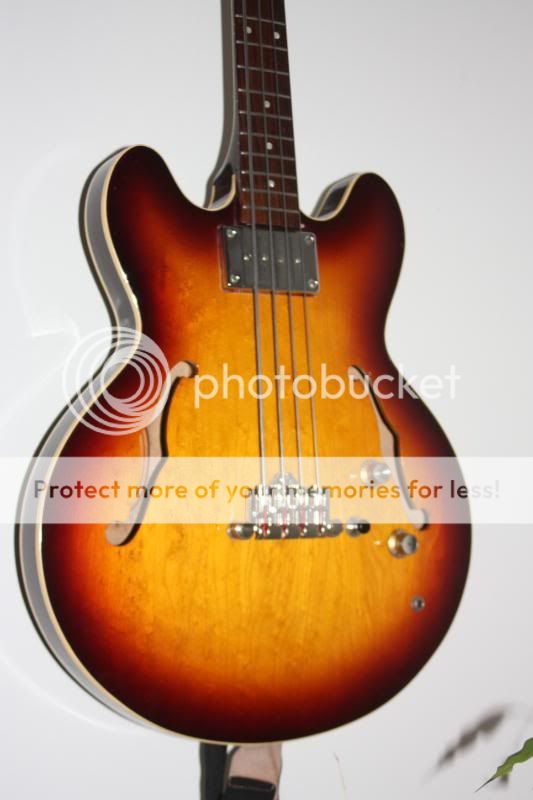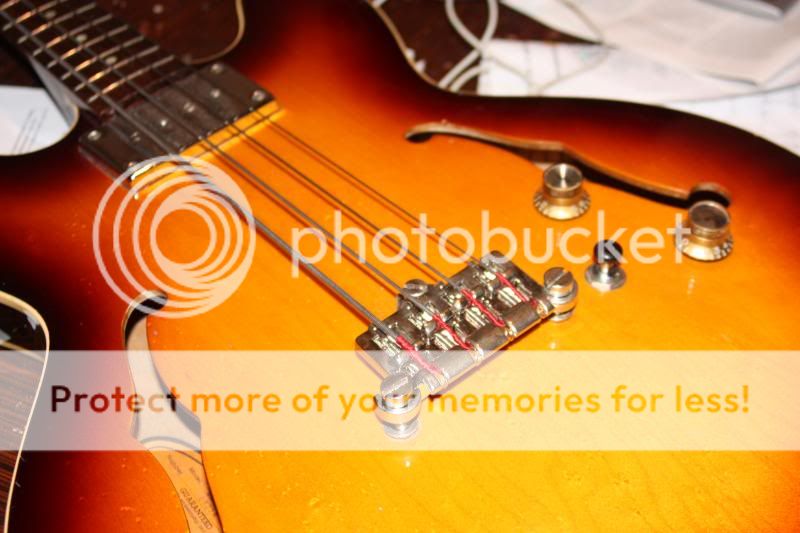 Made in Japan
(specs here)
Pickguard is sadly missing, but these can be replaced. Birdseye maple top.
Bass is in working order but has scratches and dings, the neck is completely straight and the truss rod is 100%.
Comes with new roundwound shortscale d'addario strings and older flatwound set.
Price: OFFER!
I am from Holland, 90 minutes travel from
Osnabrück
.
Can ship but I don't have a case sadly.