Ich verkaufe hier einen einwandfrei funktionierenden 5 Wege Looper.
Festpreis: 280,- Euro
Alternativ tausche ich gegen eine ordentliche 19" USB Soundkarte mit Win8 Treibersupport mit mind. 8 XLR ins. Einfach mal anbieten, was ihr sowieso mal loswerden wolltet
Hier die Specs des Loopers:
- Loop 5X allows you to remotely control 5 (five) effect loops, andA/B output.
- You can connect 2 Amplifiers and shoose in between by A/B switching with the remote control unit.
- Built in is a regulated 9 Volt DC power supply, with 5 (five) 300ma outputs.
- You may control the unit from anywhere onstage. The control cable can be as long as you like.
- Manual A/B input selector switch and tuner output.
- Instrument change over without unplugging.
- Ethernet CAT5 cable for switching, and power to the remote control unit.
- Loop 5X uses high quality audio relays to facilitate the switching.
- Five TRUE BYPASS effect loops, wired in series.
- Relays are activated by 6 latching switches located in the controller.
- There is no audio running to the control pedal unit.
- Red power LED light is located on control pedal unit.
- LED lights up to indicate loop operation status.
- Output B is indicated on the pedal with an LED, output A is the default output; footswitch in off positon.
- Full analog routing system, no preamps or buffers.
- You can use older pedals, even the ones with worn out switches.
- Keep pedals out of harms way, no more long audio cable runs.
- Shorter cable distance between instrument, effects, and amplifier.
- Loop 5x is always switching back and forth from affected sound to pure amp tone.
- Included is a 5meter CAT5 cable, 12VDC power supply, and 5 polarity changeable 9V power cables.
- The 12volt power supply handles 110 voltage or 220 voltage.
- Signal passes from input A to output A even when the power is off.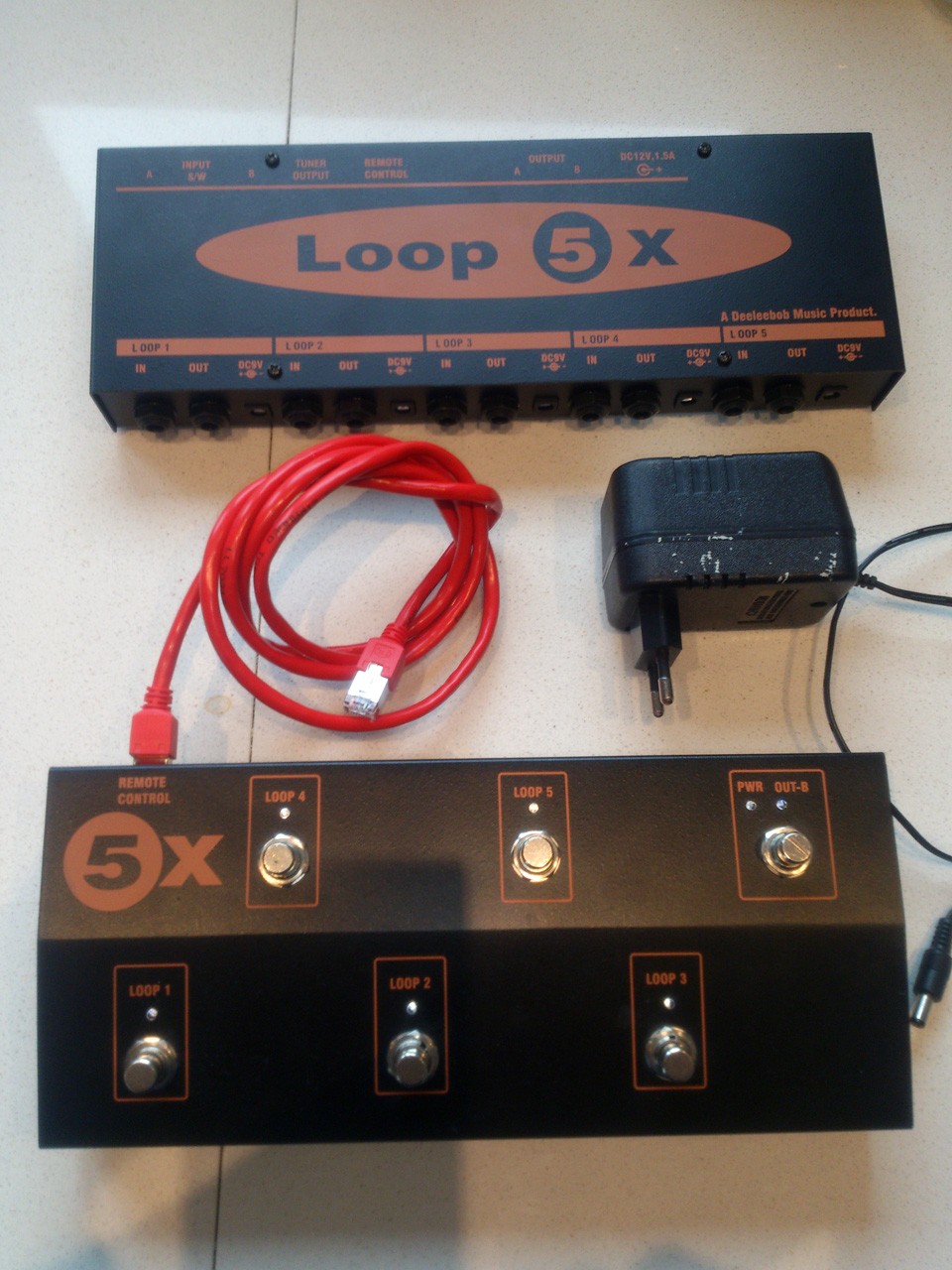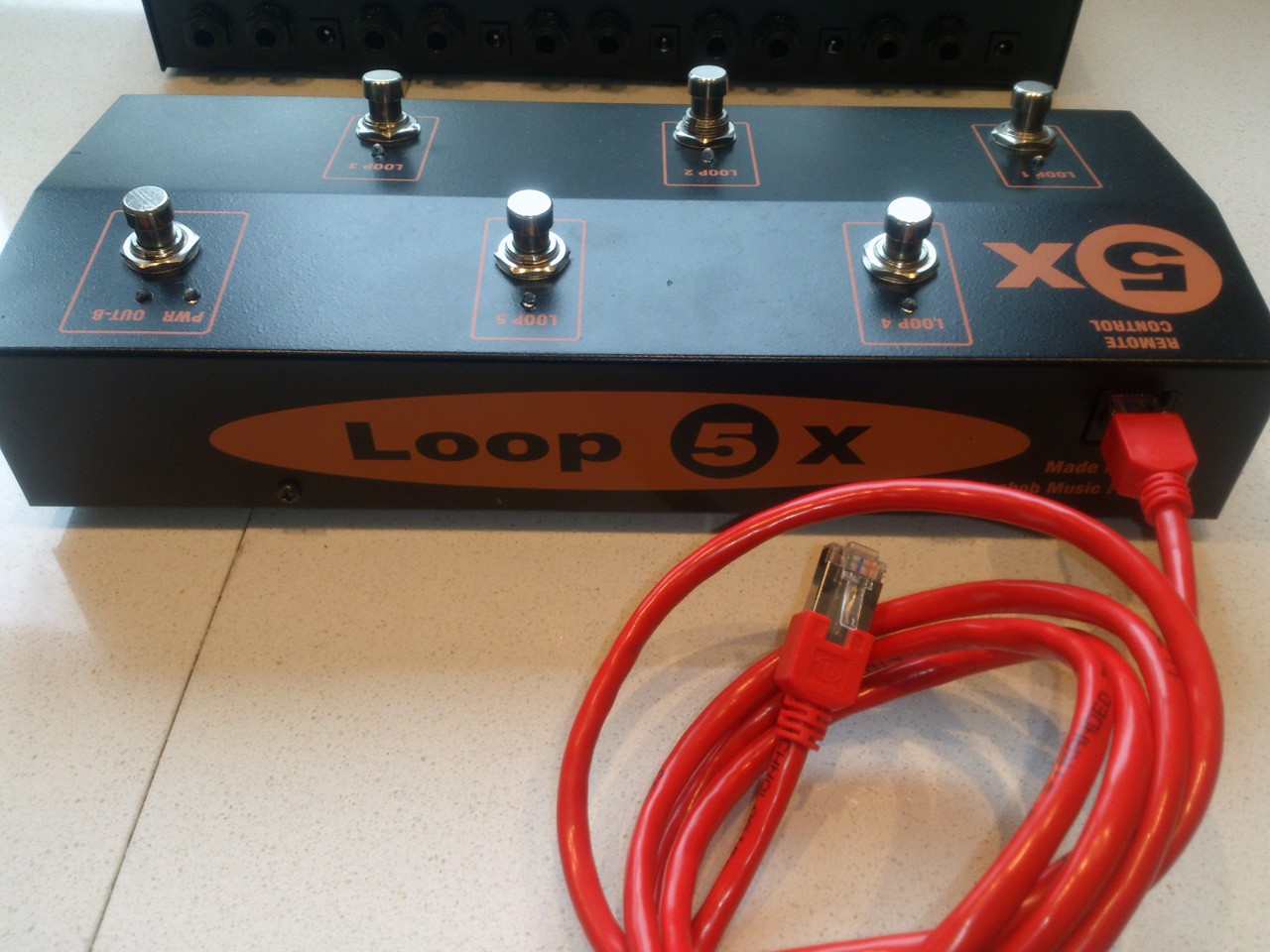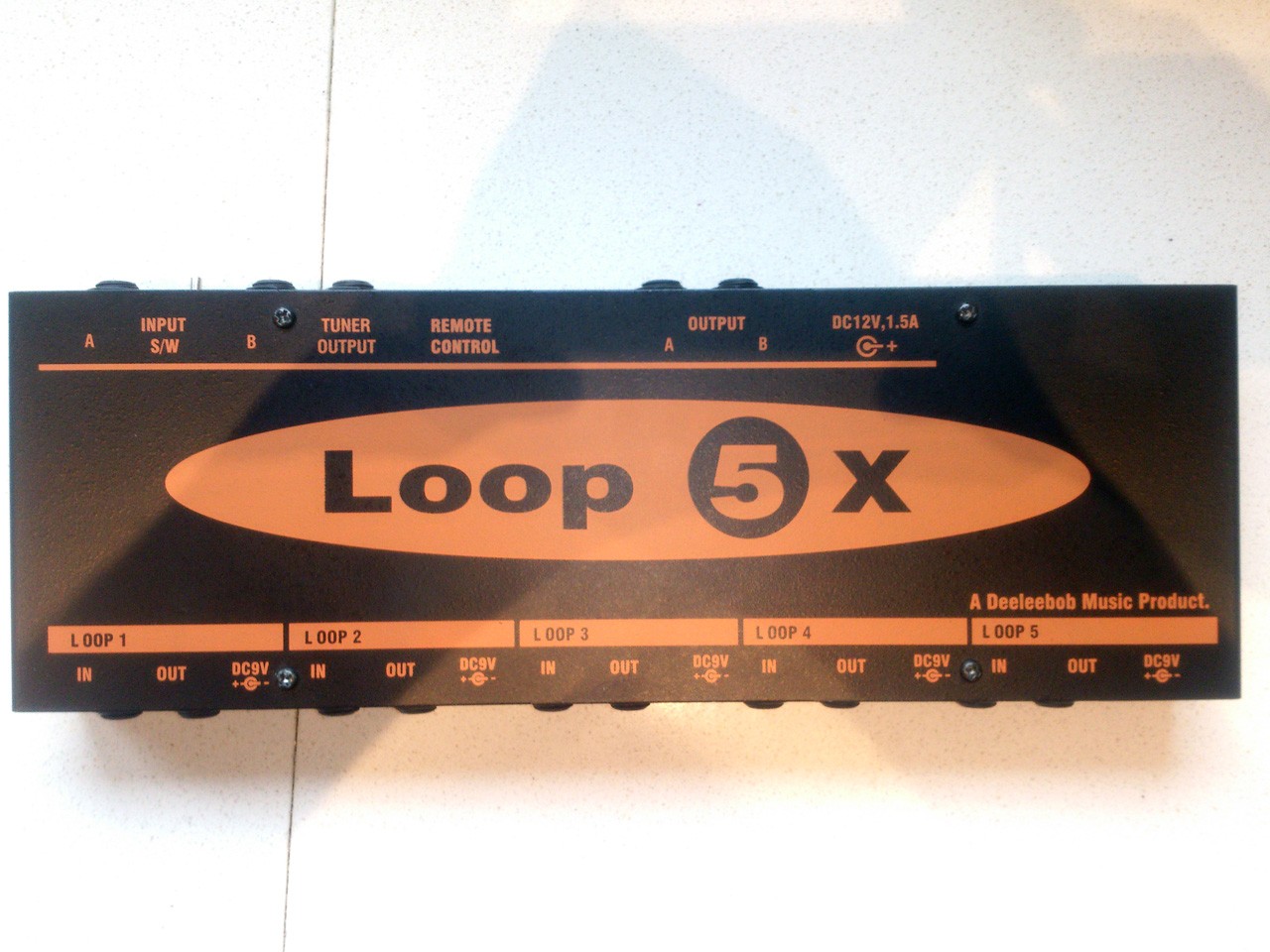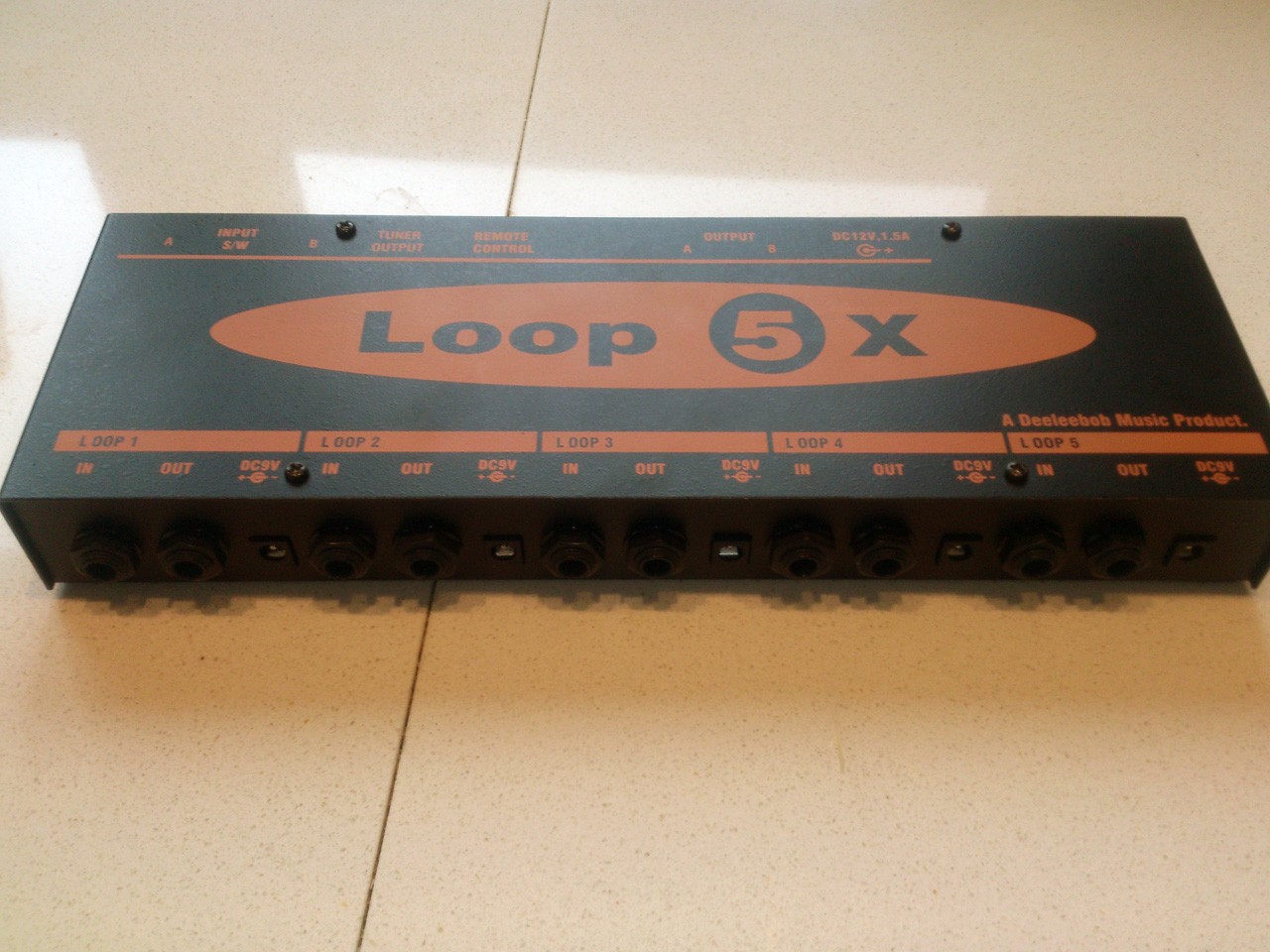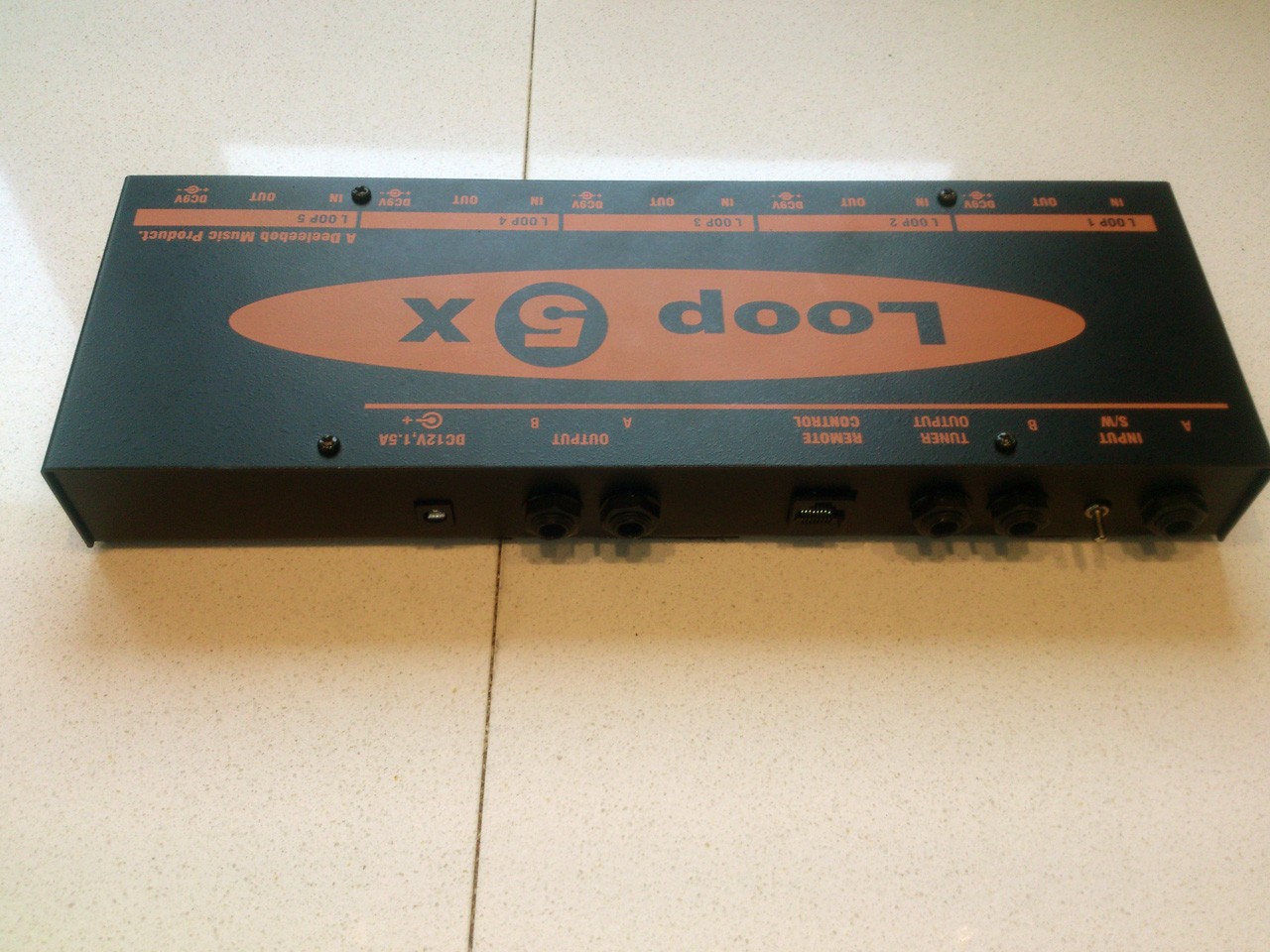 Zuletzt bearbeitet: