I am selling a beautiful and very rare Vox VBW-2500 Bill Wyman Teardrop bass. This is a beautiful reissue shortscale bass, handmade in Japan around 2008.
It's is a pretty rare model that you won't see too often. A bit of history about this bass: Around 1960 Vox made a signature model of their Mark IV teardrop bass for Bill Wyman. Around 2007-2009 Vox Japan made a limited run of reissues of the Bill Wyman bass. The reissue came in two models, the more traditional VBW-2000 and the more expensive VBW-2500. The basses were handmade in Japan in a limited run of about 100 pieces. More info about these basses is still available on the Vox Japan website.
Craftmanship is excellent. The neck is pretty thin and the bass is very light. The bass has alnico single coil pickups that give it a very nice and warm sound, with all the characteristics of a hollowbody bass. The sound is also quite deep for a shortscale.
Due to their limited availability these were very expensive basses at the time. The bass is in near mint condition, all original and comes with its original hardshell case.
I'm located in The Netherlands, the bass can be shipped safely in a big padded box.
Price: 850 euro + shipping
Here are some specs:
- Neck: 770mm Scale length mahogany 22-frets(w/zero fret), bound rosewood and dot inlays
- Hardware: VOX CS stoptail, bridge with cover, Goto BG707-C Tuners, VOX custom single coil bass pickups
- Finish: Whale Blue
- Weight around 3.18Kg
- Hard shell case
Pictures: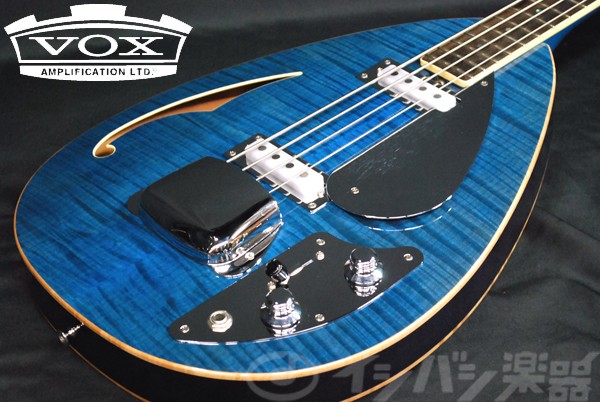 Zuletzt bearbeitet: