Hello everyone !
I have a set neck Warwick Vampyre SN 5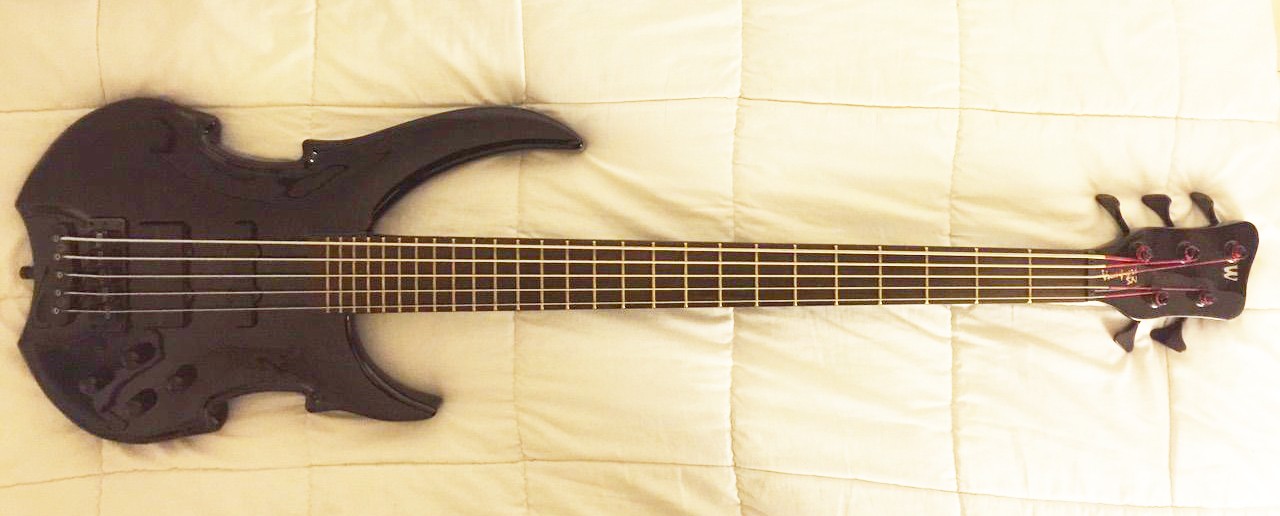 in great conditions with upgrades for sale.
Maple body, wenge fretboard, this bass is a tone monster.
Upgrades : Electronics cavity fully shielded, Seymour Duncan electronics, EMG Active Balance Control for balance, Delano PU at neck and bridge with three ways switch (talking about a 400€ upgrade more or less).
Asking 1600€ shipped (negotiable ? make me some serious offer) and yes, I'm looking for trades (more traditional and less pointy stuff)
Price includes original MEC pickups and electronics and the battered original gig bag.
You may ask Warwick custom shop for a replica (4000€ or so)
Cash is the king but feel free to PM me with every offer you may have, thanks for looking !
Eye candy here :
http://s1151.photobucket.com/user/siegeseven/library/WARWICK VAMPYRE SN?sort=6&page=1
If you have a Fender Jazz AVRI 64 or 74 or a graphite neck bass we can talk anytime !