Hi,
I'm french and I sell my Leduc MNV6 headless, a rare bass of one of the best luthier of the world. Made in 1991 but in very good condition like you can see on the pictures.
- Mahagoni body
- 3 parts bolt-on neck, quarter sawn maple on the side and birdseye maple on the middle, birdseye maple fretboard and pickups cover
(All the wood used on this bass have more 100years old)
- Leduc headless bridge system with bronze saddles, 18mm string spacing.
- Leduc/Benedetti single coil hight impedance pickups
- East U-Retro Deluxe preamp (it's a upgrade) with volume, blend, bass/treeble stacked with push/pull bright, mid/mid frequencies stacked, tone witch work in active and passive mode, active/passive switch and a active blend/pickups series switch. It has also the BLI-01 module for to indicate when the life of the 18V battery system is getting towards the end of its life.
Incredible weight, only 3,5kg!!!
I played on many great bass (Fodera, Roscoe, Warrior, Tobias, Warwick,...) and this Leduc have the best neck I know, very very thin neck, super fast and extra low action.
Really a fantastic bass...
The bass is sold with his Leduc gig-bag and I offer a large black leather padded strap with dunlop straplock, Elixir strings (it use standart strings not double-ball strings).
My price for this beauty is 2000euro (a new it's 4000euro)
Best regards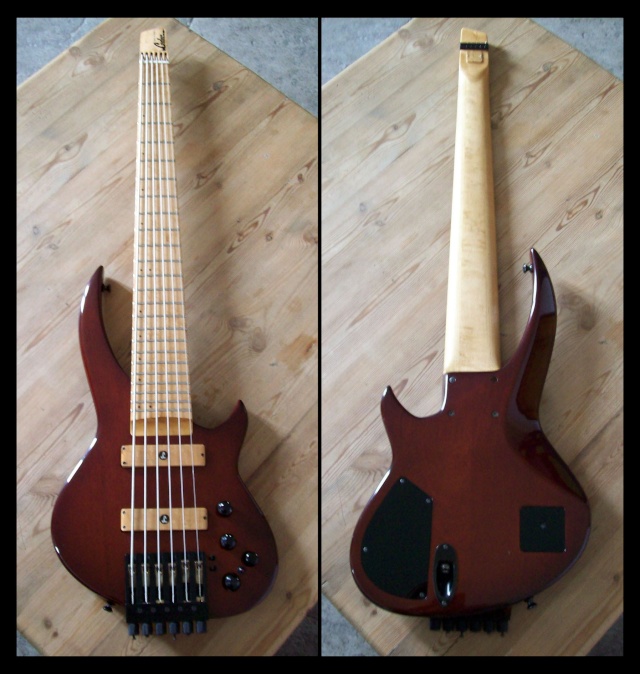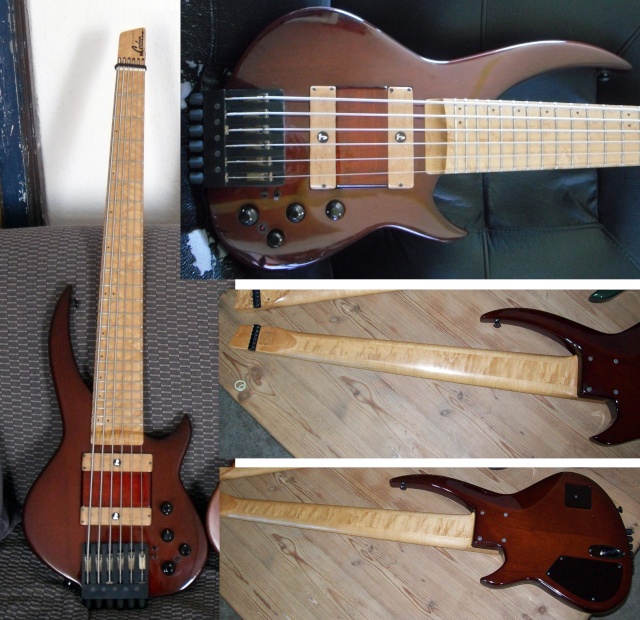 Zuletzt bearbeitet: