Entschuldigung, es ist in Englisch
Up for grabs is my old Warwick Pro M 5.
It's basically a Streamer Masterman, but they used a different name for it.
Plays and sounds killer, there's a couple of vids online.
Wenge neck and fretboard, gold (actually its pretty much silver now) hardware.
This is the version with one double stack pot, it sounds slightly different from the 3 stack pot Seymour Duncan preamp'd one.
Has a Just-a-nut II, but it still has the sunken Dunlop straplocks.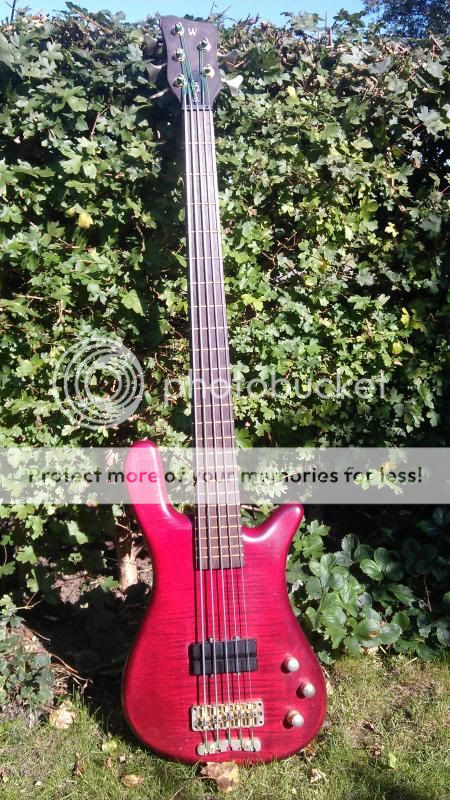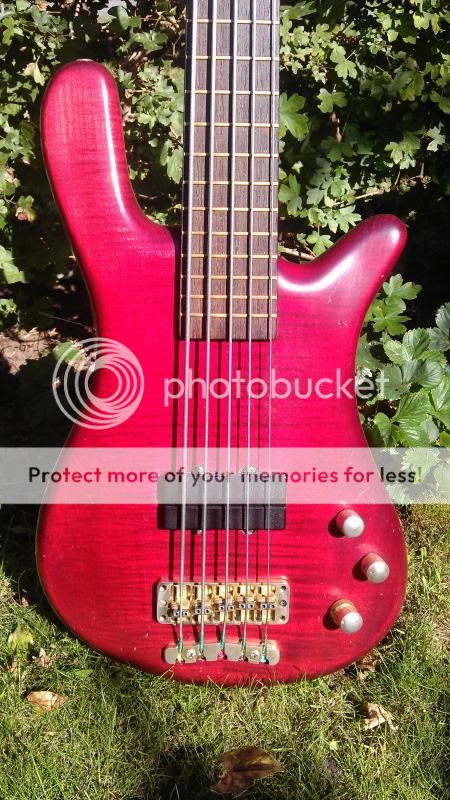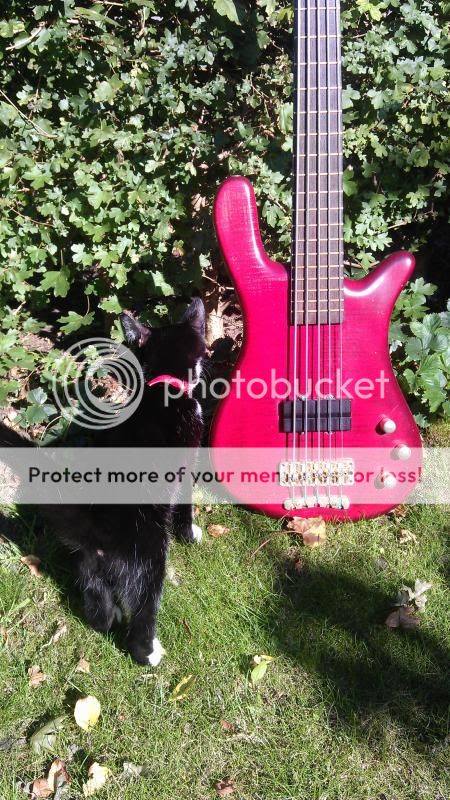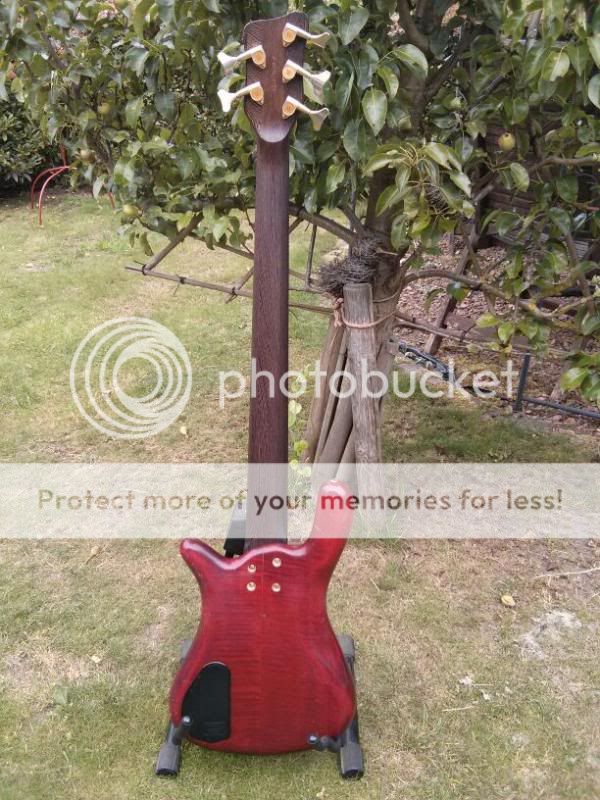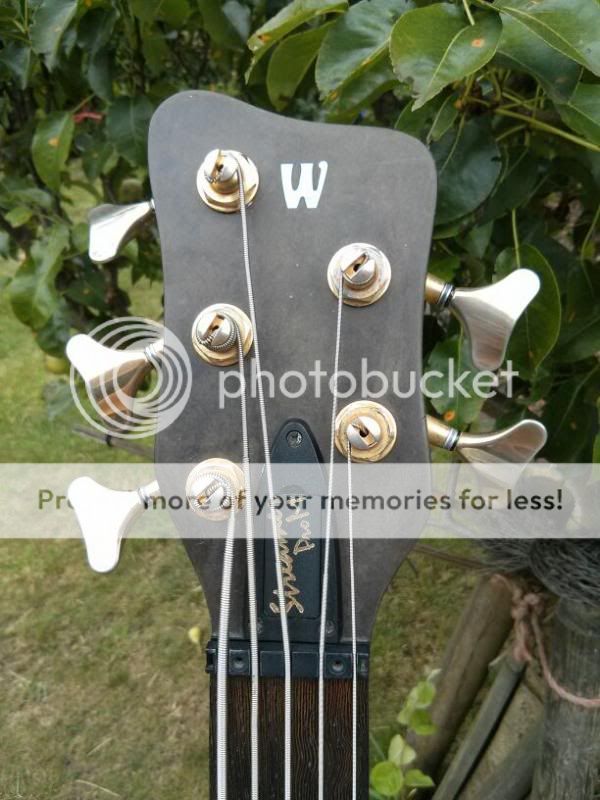 It's seen some wear over the years, frets could use some love, check the pics.
Can ship to anywhere, depending on where it comes with an old Warwick case.
Price: Make an offer!
(cat not included)
I could also be tempted to trade for a Fortress!
Ich wohne etwa eine Stunde entfernt von Emmerich, aber in Holland
Zuletzt bearbeitet: